Electrocomponents for Railways
Electronics for Electric Locomotive
We offer a complete range of electrical equipment for new and upgraded locomotives. We supply power systems for passenger, freight and shunting locomotives with both electric and diesel-electric power.
Our product portfolio includes:
Drives with one and more systems;
Traction converters and auxiliary converters
Electrodynamic brake converter for upgrading locomotives with series direct current motors
Charging batteries
Electric locomotive accessories
Traction vehicle transformers and traction chokes
Dual-system locomotive series 361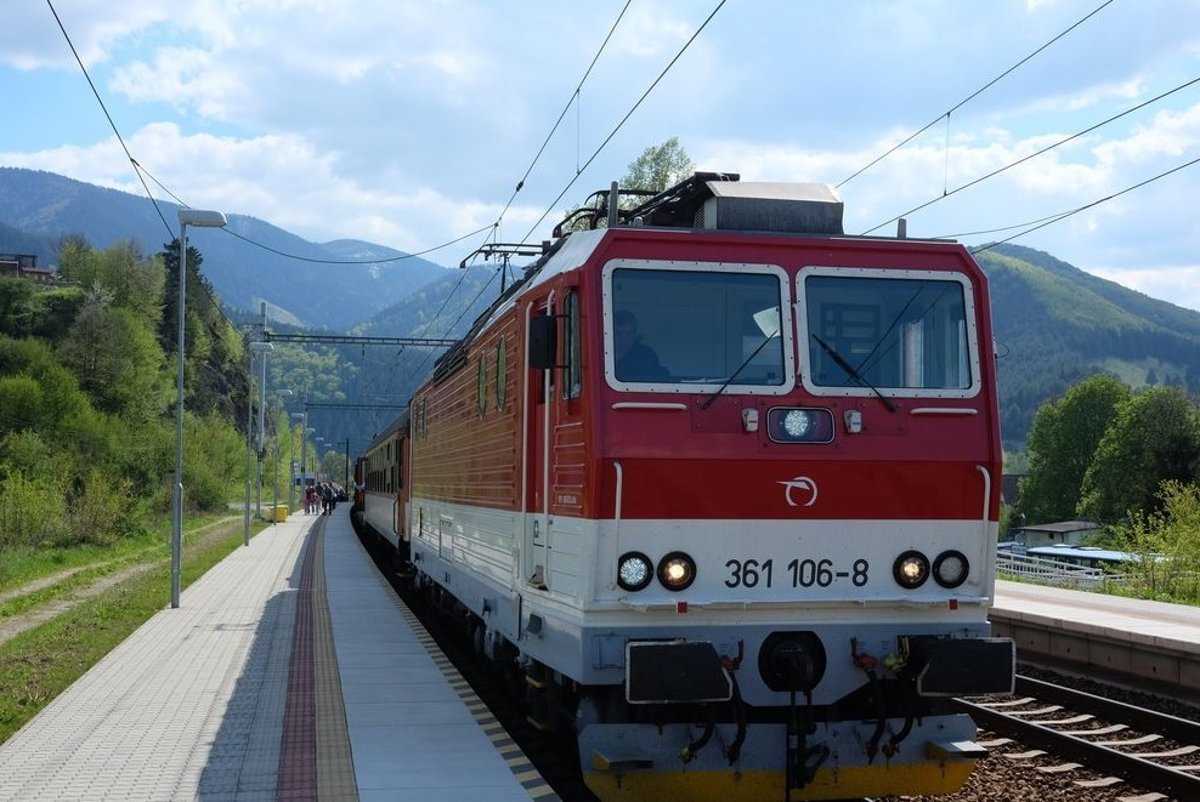 for traction systems of 3kV DC and 25kV/50Hz
Producer / upgrade: ŠKODA / ŽOS Vrútky
Operator: ŽSSK
Modernization of single-system vehicle on dual-system vehicle
The most significant exchange compared with the original condition of the vehicle is the exchange of traction equipment and replacement vehicle control system. The vehicle's performance has been improved by a complete replacement of traction equipment and the installation of a traction vehicle transformer.
Between the most significant benefits of modernization can be included:
Adding the traction vehicle transformer to traction equipment and adjusting the equipment, enabling the change of a single-system locomotive to a two-system vehicle, which allows its subsequent deployment on all electrified lines in Central Europe.
The use of modern semiconductor components (IGBT, MV diodes) brings multiple reductions in the size, weight and electrical losses of the electrical equipment;
Power increase;
Improving the ergonomic parameters of the driver's vehicle (by reducing the electrical equipment noise and using the space saved in the vehicle engine room also);
The new electric equipment features allow an emergency trailing throttle of the vehicle with single-engine group, EDB capability, and self-consumption brake energy recovery;
Modernization of electrical equipment represents a technically and economically efficient way how to improve operating parameters of electric locomotives of older structures.
Main pulse converter JR 3000/3000-720
Traction rectifier UN 3000/1410
Inverter for excitation JR 3000/2x220-90
Traction transformer T1T-4900-25/2x1700
Converter for locomotive auxiliary drives JN3018
Dual-system locomotive series 365
for traction systems of 3kV DC and 25kV/50Hz
Manufacturer/upgrade: CZ LOKO, a. s.
Operator: IDS Cargo, CER, CZ LOKO
Complete vehicle upgrade
Complete modernization of traction equipment and replacement of control system. The aim of this modernization was to substantially increase vehicle performance and extend its life cycle.
The most significant benefits of modernization include:
After upgrading, the vehicle complies with the TSI LOC@PAS International Standards;
The new traction vehicle transformer has allowed increasing of the locomotive power at the AC supply system to the DC supply system level;
Powerful mixed recuperative – resistive electrodynamic brake on both power supply systems with capability switch off recuperation;
Redundancy of the main and auxiliary converter, allowing full-ride mode on a single chassis (in the event of a malfunction), or full.fledged ride of the entire vehicle (in the event of the auxiliary converter standby mode).
Auxiliary drives are completely designed with three-phase asynchronous motors;
Modularity and unification of the solution allow the use of electrical components for electric locomotives in one-way, alternating, two-system electric locomotives, according to the customer's request.
Traction and auxiliary converter
Cooling tower
Traction vehicle transformer and traction chokes
Dual-system locomotive, for traction systems of 3kV DC and 25kV/50Hz
Manufacturer / upgrade: ŠKODA
Operator: ŽSSK
Electrodynamic brake excitation converter
Central power supply for feeding electrical equipment in locomotive
3 kV DC
Manufacturer / Modernization: ŠKODA
Operator: ŽSSK Cargo
Electrodynamic brake excitation converter
Supply of safe voltage for battery charging and power supply of electric equipment
Operator: Russian Railways
Static converter for locomotive auxiliary drives